Cosmetic Dentistry – What Is It?
Before we talk about cosmetic dentistry in detail, consider this. In today's climate, people put a lot of pressure on looking good. And it isn't just limited to the way they dress or the way they appear. A huge amount of importance is also placed on a person's smile. And naturally, when our smiles are imperfect or "flawed", we tend to feel a little extra self-conscious. This can sometimes creep into our personal and professional lives, hampering our self-confidence and self-esteem.
But you needn't worry – cosmetic dentistry is the dental faculty you need. This area of dentistry deals with fixing a person's smile. And while not a recognized field by the American Dental Association, it is incredibly popular among patients and professionals alike.
What Are The Various Features Of Cosmetic Dentistry?
There is a significant difference between cosmetic dentistry and routine dentistry. However, don't think that it only helps in enhancing your looks. While cosmetic dentistry mainly focuses on the aesthetic of your teeth, the benefits might also include functional reasons. The field is practiced by cosmetic dentists – who can be general dentists with additional training and a flair for the cosmetic.
Cosmetic dentistry aims at correcting multiple issues with the outward appearance of teeth, namely –
Cracks
Fractures
Chips
Stains
Decay
Uneven sizes
Uneven shapes
Gaps
Missing teeth
In short, for any feature that makes your teeth appear unappealing, a cosmetic dentist will help take care of it.
Different Types Of Cosmetic Dentistry Procedures
There are many different types of procedures in cosmetic dentistry, each fixing particular issues with your teeth.
Teeth Whitening
Perhaps the most basic and attainable of all the procedures, teeth whitening is the easiest way to make your teeth appealing. You could opt for an over-the-counter option for whitening your teeth. These include whitening strips, toothpaste, oral rinses, etc. Or you could get your teeth bleached by a professional. The latter delivers safe and guaranteed results.
The bleaching agent used by a cosmetic dentist is either hydrogen peroxide or carbamide peroxide. Both are strong chemicals and help lighten your teeth by 2 or 3 shades. Additionally, it is a process done much safely by a professional – so do not try it at home.
Dental Crowns
Dental crowns are tooth-shaped caps that are used to restore a weak or damaged tooth's structure and function. While commonly made of metal, the crowns used in cosmetic dentistry are porcelain-fused-to-metal, i.e., they look just like natural teeth.
Crowns helps in keeping a weak or damaged tooth safe from further complications. Additionally, it restores the strength and eventually, the function of the tooth in question.
And if you're wondering, "How long does a porcelain dental crown usually last?", here's the good news. If you observe proper oral care, your dental crown should last from 10 to 15 years.
Dental Bridge
Dental bridges are used to replace one tooth or multiple missing teeth in an arch (upper or lower jaw). A dental bridge usually consists of two parts –
Dental crowns on either end of the missing teeth. The crowns are placed onto the teeth adjacent to the missing one and act as an anchor for the bridge.
The false teeth fill in the spaces left behind by the lost teeth.
A dental bridge is a cosmetic alternative to a partial denture. Not only do they restore function and appearance, but they also apply pressure on the gums, thereby preventing bone loss.
Porcelain Veneers
Porcelain veneers are one of the most popular treatments in cosmetic dentistry. Made from tooth-colored resin, veneers are wafer-thin shells that are attached to the front of the teeth. They are a great solution for the following dental conditions –
Severely discolored teeth
Chipped teeth
Broken teeth
Worn-down teeth
Teeth of differing shapes
Teeth of differing sizes
Misaligned teeth
Extra gaps between teeth
The shade of the porcelain veneers matches to your natural teeth. Fabricated in a lab, these are cemented to the front teeth using a strong dental adhesive. Porcelain veneers are durable, light-reflective, and superiorly stain-resistant.
Dental Implants
If we're going to talk about cosmetic dentistry, we must talk about dental implants. Founded in the early 1950s, dental implants are currently the epitome of restorative and cosmetic dentistry. Implants comprise of titanium and have three separate parts that are –
Surgically inserted in the jaw is called "post".
Attached the post with the tooth replacement is called "abutment"
Replaces the missing tooth in the jaw. It could be a crown, a bridge, or even a denture.
The process of fitting a dental implant is a very extensive one. The entire procedure occurs over multiple weeks. However, once it sets in place, implants can last you a lifetime.
Is Cosmetic Dentistry Worth It? Why or Why Not?
If we're being honest with ourselves, we'll admit that if given the chance, we'd also opt for a perfect smile. And when you have a field of dentistry that caters to perfecting your smile, we're going to tell you that it is a hundred percent worth it.
A radiant smile not only works wonders for our self-esteem, it also helps us feel confident in our personal and professional lives. Furthermore, cosmetic dentistry also helps fix structural and functional dental issues, thereby making our oral health more positive.
And when we have a good-looking set of teeth, we work harder to preserve it. So we'll skip all the poor oral habits and invest our time and energy in caring for our dental health. That includes regular visits to the dental health professional.
So is cosmetic dentistry worth it? Definitely.
Is There A Cosmetic Dentist Near Me?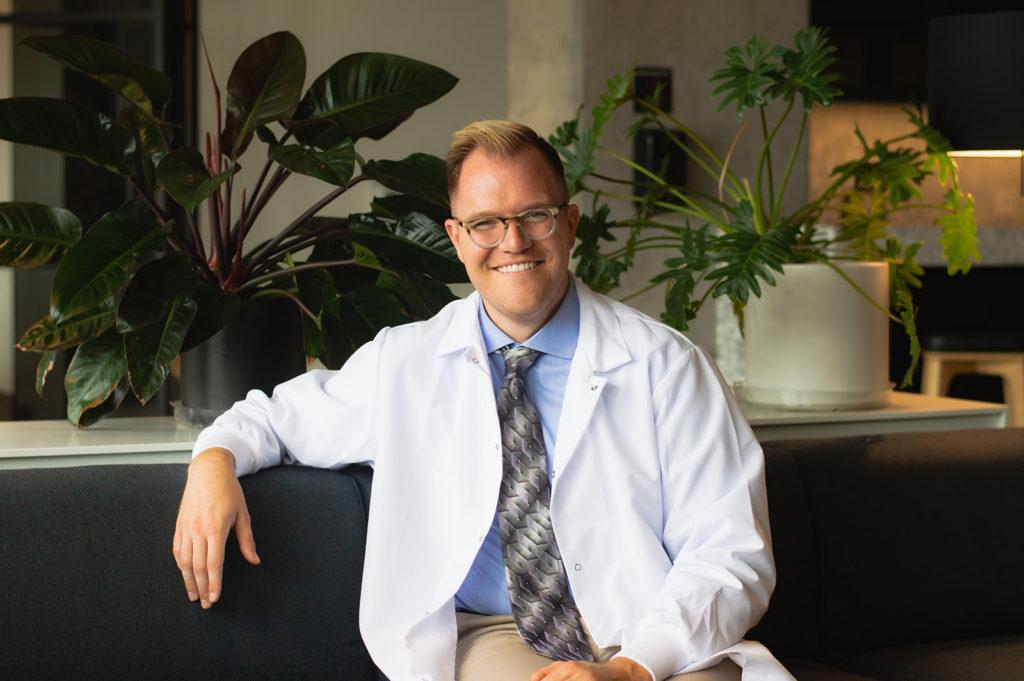 At Osseo Family Dental, we offer various treatments under the banner of cosmetic dentistry. So if you've been thinking of upgrading your smile, consider this a sign. Our experts, Dr. Joiner and Dr. Springer are well-versed in the art of cosmetic dentistry. They provide top-notch treatments while making sure that the patient is comfortable throughout the entire process.
To know more about all of the cosmetic dentistry options at Osseo Family Dental, schedule a consult with us. Call us at (763) 425-2626.